Most of our time tracking functionality that admin users get access to can be found with the staffing page for an event. When looking at the work shifts table, you will see the following items that display when our time tracking module is turned On.
Clock in/out buttons that admin and manager users can use to clock in/out staff. This is useful say if you have a check in table where managers are clocking in/out staff as they arrive/leave to work an event.
Time Tracking column: This column will show the clock in/out times if a staff member has clocked in/out
Expanded details, with time tracking details, can be found with the work shift info page by clicking on the blue (i) info icon for a work shift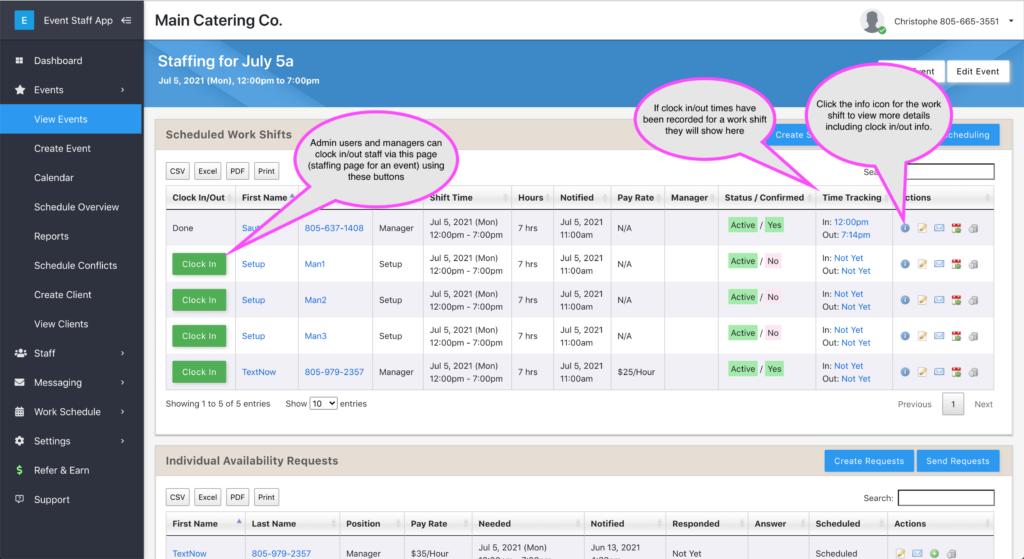 To get full time tracking details for a work shift, please click the blue info icon for the work shift. From the work shift info modal popup page, you can scroll down to the time tracking section to see when the staff member clocked in/out, and where they did this from (if they granted location access with their phone/device).